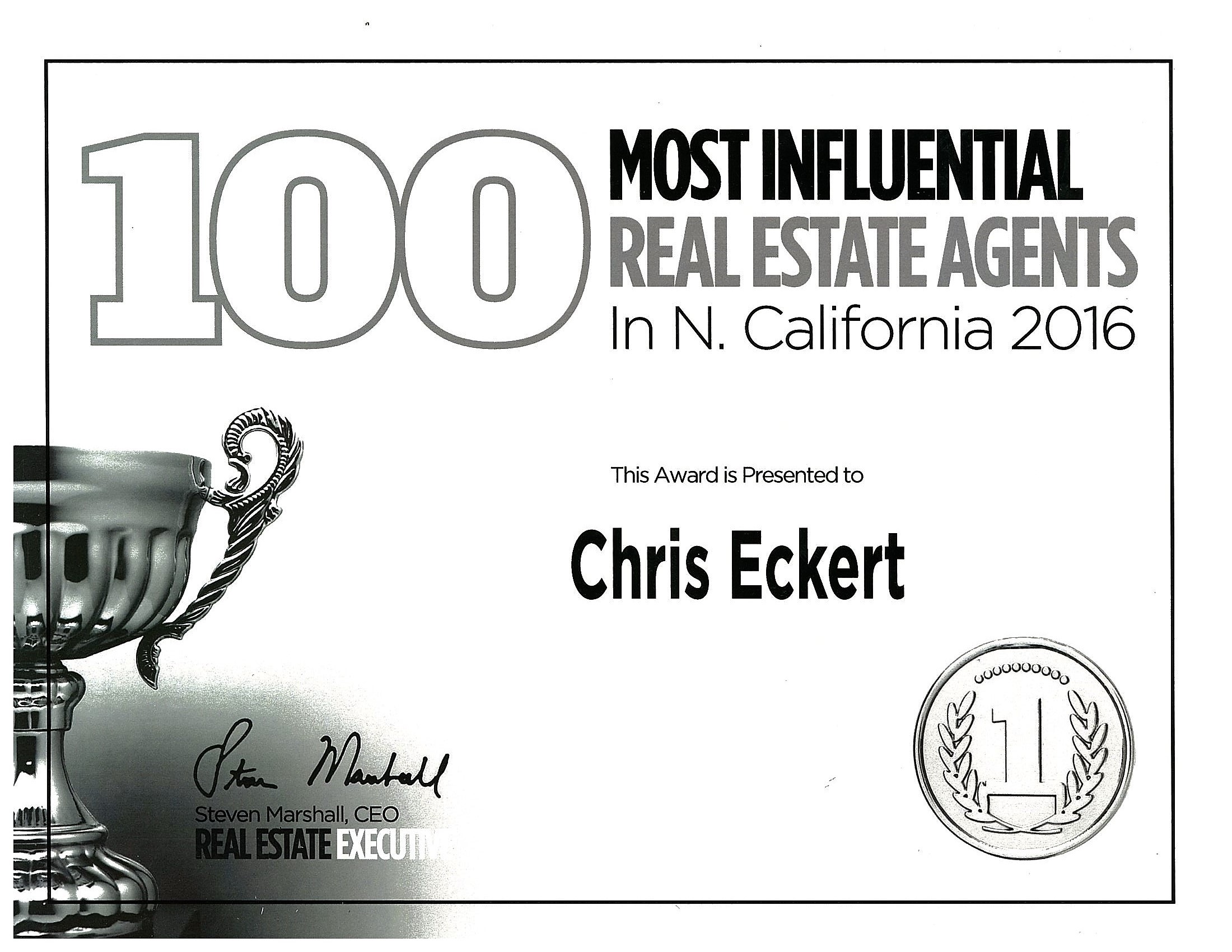 Awarded 100
Most
Influential Real Estate Agents in Northern California 2016 by
Real Estate Executive Magazine
!
Real Estate Executive Magazine
: "We seek to recognize and celebrate the service, dedication and hard work that real estate agents put into building their companies and serving their clients. This honor is "by invitation only" and at no cost to the agents, broker or real estate companies.
HOW WE DID IT: To select THE 100 MOST INFLUENTIAL REAL ESTATE AGENTS,
Real Estate Executive Magazin
e conducted a comprehensive analysis of the leading real estate companies in each state".